Weekend Update
The 'Girls Night Out' Sale went well!
Over thirty ladies came and saw and shopped. It was great! The best part was that I didn't let anyone buy anything until 8:30, so everyone was browsing and checking stuff out for an hour beforehand. There were some um, lets say tensions between people who where interested in the same thing. People even hid a few things until they could actually get their hands on them!
Here are a couple of pics.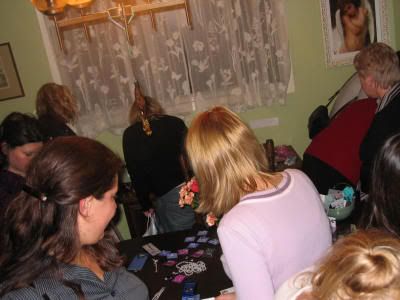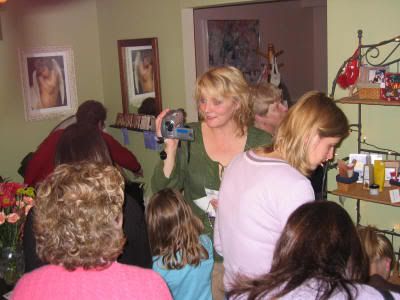 I had hundreds of items out, and sold alot of it. Stuff was priced low, I think everyone was happy with the value. There was OPI nail polish and Cinique/Lancome/Trucco/BedHead make up, Crabtree and Evelyn, Candle at Home, Vic Sec bras, Claires jewelry, and a bunch of other thingys, from perfume samples to silver jewelry. It was FUN.
And I got to take out me hubby for dinner and a movie on me! I had some helpers. I could not have done it all myself. So props go to my ma, my MIL, aunt nancy, cousin nat, aunty eileen.
Here is my Aunt Brenda's hair.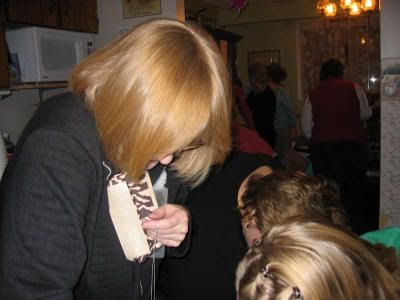 I had such a good time! I am totally doing it again.
A.