Happy 10th Birthday Sammy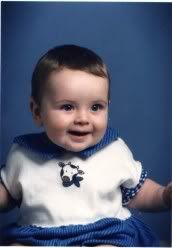 When you were one you were chubby and happy and calm. And we went everywhere together.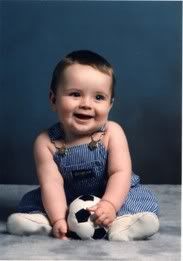 When you were almost three, you loved legos and your 'big blankie'. And you named your toy animals. There was Frank the Lion and Wanda the lizard and you had a pretend friend who you said was 'a chipmunk named Jim who lived in the forest'.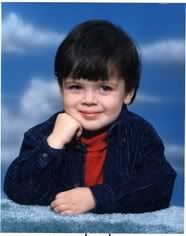 When you were almost four you loved Dinosaurs and Star Wars. And you started school. And you liked to wear vest-es that Grandma made for you. And you were best friends with Sara. And when you were about done being four, you turned to me the day before your next birthday and you said, "I don't think I want to turn five!"
And I said, "Why not?"
And you said, "Do I have to?"
And I said, "Yes, when you wake up tomorrow you will be five, buddy."
And you said, "Will I still have the same face?"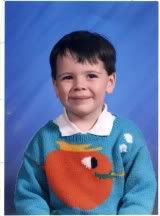 When you were five you became a big brother! And you would sing your baby brother songs that you made up, like
'Oh Monty-dearie, I love you all in my heart,
Oh Monty-dearie, you are as smart as a smart,
Oh Monty-dear-eeee, your my lo-oove!"
And you learned to ride your bike without training wheels. And you stopped writing your name as "MAS" and started writing it as "SAM".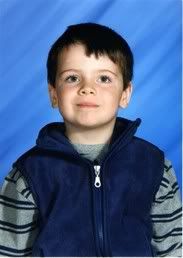 At six you played with Lucas all the time. And you were a bat for Halloween. And your teacher was Ms. Sardo.
When you turned seven you had a big thing for Spiderman. And you took drawing classes. And you started karate. You made up your own game called "Slip and Slide".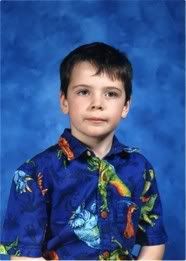 At eight you were into X men. You drew them everywhere. And you started playing on the street with all the gang, Dimitri, Aris, Sam, Angelo, Daniel, Jacob, Matthew. And you became a big brother again! And you would hold Lucy any chance you got. And you would dance around and jump and do anything to make her laugh.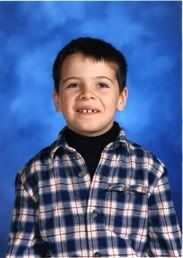 When you were nine you went on a train with Grandpa. And you got your purple belt. And you started to play the violin. And you had lots of homework. And you rode your bike with your friends farther from our house than ever before.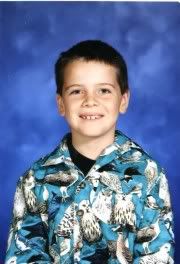 And now you are ten. And you will do a million new things before you turn eleven. And I am so lucky that I get to be here to watch you do them. And I love you.