It's When Things Get Hard That You Mus'nt Quit
Unnnless you are going completely mental and for some reason you didn't sign the tuition cheque and they return it to you so you aren't even fully registered yet anyways so you can withdraw without monetary or academic penalty.............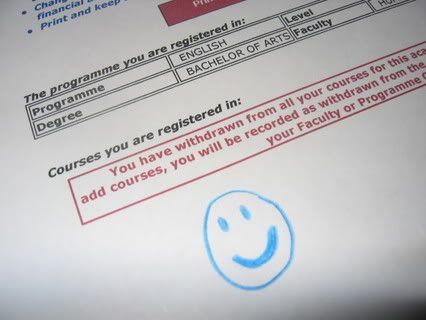 A LOAD. It has been LIFTED.
So now YOU tell ME. What did you quit?
A.