Fun Activities with Baby Powder
All I was doing was unloading the dishwasher. And when I was finished I said, "Ki-ids! Come have a snack."
But noone answered me.
So I went to find them and what did my wondering eyes did appear
But Lucy with powder from ear to shining ear.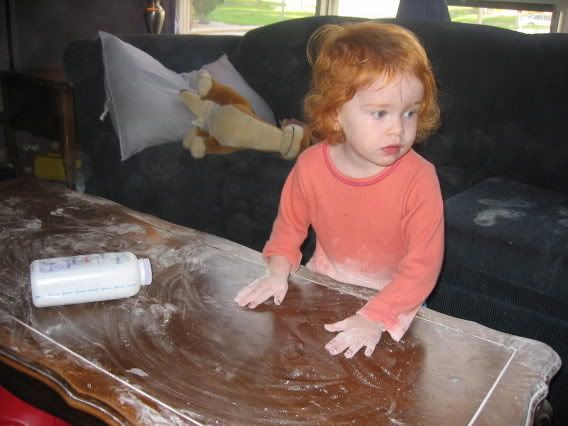 And Monty was having a right good time,
Making powder footprints on the couch behind.
My living room smells really good now.
A.