True Love Look
There are two people in her world that she looks at like this. Daddy. And Barney.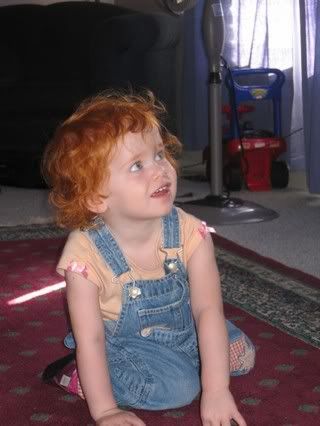 Honestly, if she had a swiss army knife I would find it carved into the tree on our front yard.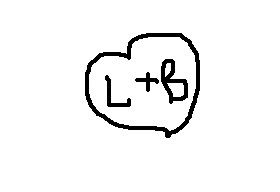 I don't mind Barney himself. Those kids that hang out with him on the various shows, though. Yikes. The overacting, the huge swinging arcs of head motion when they say, "YES!" Scaa-ary, man.
But Luca loves it all. She is starting to talk so much. We are getting out of the car yesterday and she is hugging her plush B. and she says, "C'I come, mommy?" I say, "Yep."
"C'Bar-ey come too?"
"Yes, he can."
"Coo, mommy."
I look at her. (She just said "Cool, mommy!" How awesome can you get?)
She smiles and hugs B. Then she laughs and says,
"Bar-ey said dat."
Then I squeezed her (and Barney) so hard and kissed her and life is good.
A.