Ice Cream on Campus
I meant to post this a while ago. It's a pic I took when me and the kids went to McMaster U in late august. I had to register for my course so we went and hung out on the campus for a couple of hours, and it was the nicest day. It was quiet and beautiful and of course no traffic is allowed in there, so the kids could run around without me worrying.
We had lunch in the cafeteria and then we got frozen treats and walked around. Here are cousin Meg, Sam and Monty.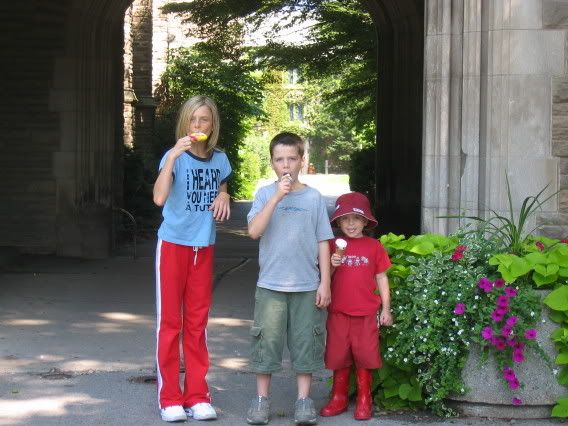 Soon the wind will be howling and we'll be pulling our jackets tight around us and I will come back here, and remember this day.
A.