Look Ma, No Sewing!
Phase One: The Window Treatment is well under way. I wanted something romantic and impressive. Found nu-thing at that Liquidation place, so I went to Ikea. I did not find anything in the ready made curtains except one pair of burgundy silk drapes that were 95 dollars a pair. And the colour didn't do anything for me. But I did find THIS.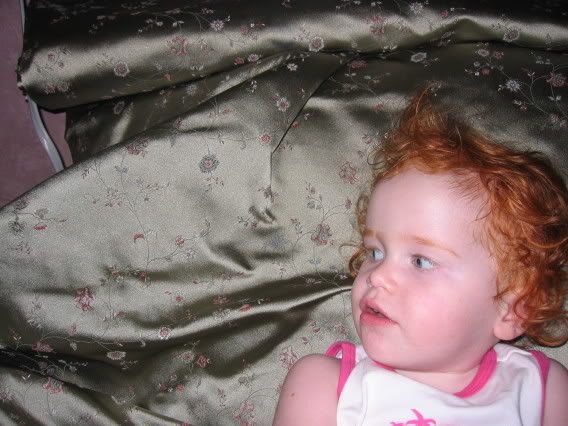 The kid I already picked up a couple years ago. But look!
Gorgeous green brocade fabric with embroidered flowers, and a stripey reverse side that could not match my walls better. 9.99 a metre/yard. So I bought that. But I don't sew. At. All. So I bought the curtain rod with the clippy thingys. And I just flipped over the top end so the stripey side shows as sort of a trim. And a thinner curtain rod and two cheap lace fabric panels. Ahem. So here is a before picture.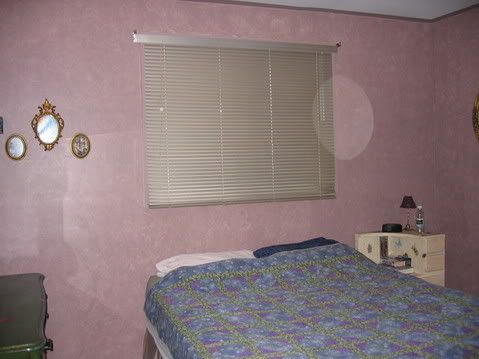 And, after not too much work, here is the after.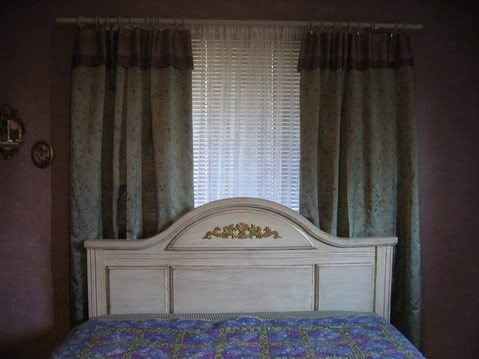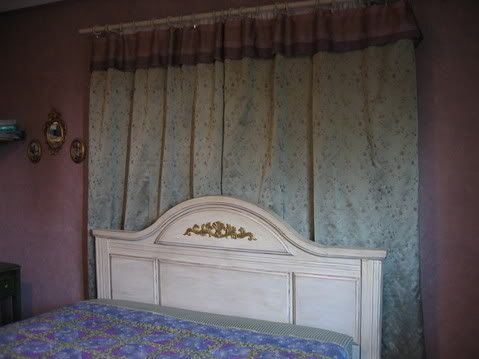 Please keep back from the display. The headboard isn't exactly attached yet, it is just kinda leaning on the bed. And I know at some point I will have to hem these babies (or my ma will, anyways) or they will fray like a SOB. But it is coming along. I need pillows now. Luckily, I have fabric left over from the curtains! So I can hand-sew one cushion with the green and one cushion with the stripey side. Beauty.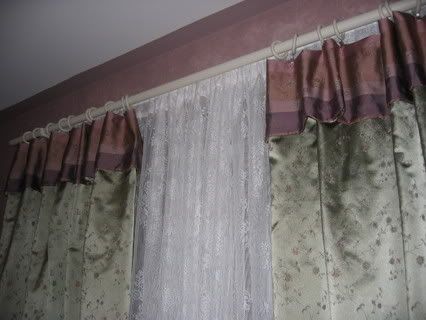 And I bought two inexpensive little round metal tables at Ikea for side tables. Got rid of those other decoupaged monstrosities. Lots more to do, so stay tuned to channel A folks, it's a ride!
A.