Nine Kids, Three Mommas
Got together with my friends Sandy and Joanne today. And this is what it looked like: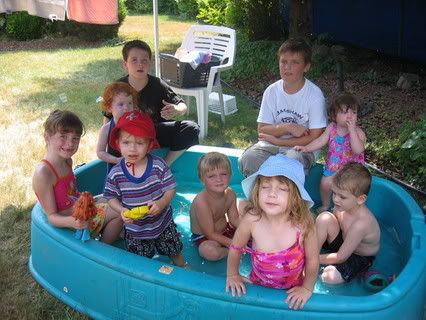 Well, that is what it looked like when we dragged them all into the pool and took this picture, anyways.
It was a decent morning. Crazy, but decent. Only one bloody lip and a couple a hurt feelings, no casualties.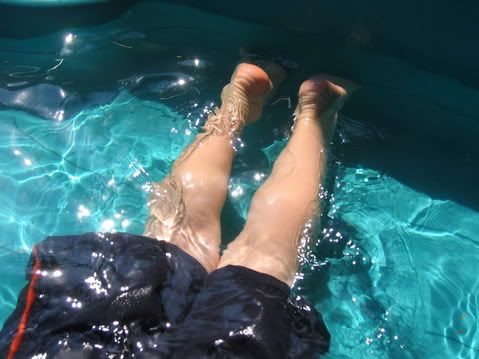 I call this next picture "Static Sunburst" (or something.)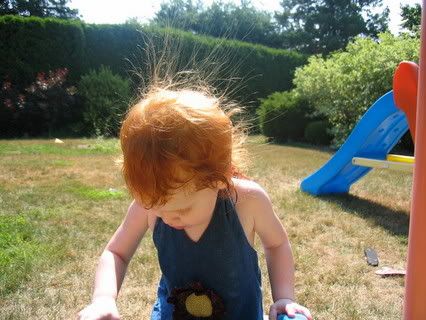 And now I am off to fold a four foot high pile of laundry that is in the middle of my living room. And drink some club soda with ice and lime.
Ciao.
A.