Wedding Belles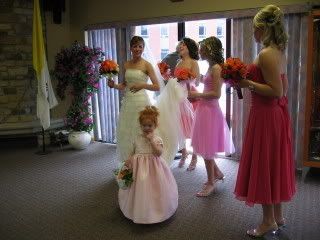 Wedding was lovely. It was a great day. Bride (my cousin Nat) was way past beautiful. Everyone looked great! Lucy's dress was so full and fancy she looked like she was floating when she walked. She did pretty good. Did not look up even once all the way down the aisle and back, she just watched her shiny black shoes pop out the bottom of her dress. It was kinda cute.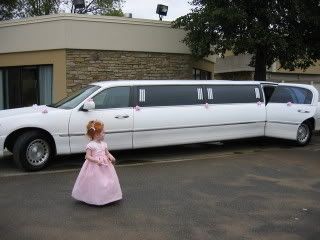 Here is the part where I was trying and trying to get her to stay in the shot for a wedding party photo. It was a little stressful.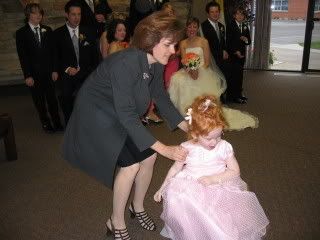 Here is just a cute pic.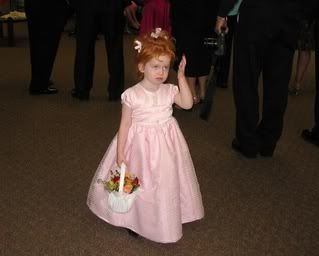 And here is one flower girl way past her expiry date.
It was a great day. Funny and happy and teary and family filled and just, great.
A.