Serenity Room
I am pretty much done the bedroom. And I am lovin' it. The biggest thing I did was clean/declutter. That is the stuff that was really impeding on the calmness and lovliness of the space. Remember my computer desk in one corner?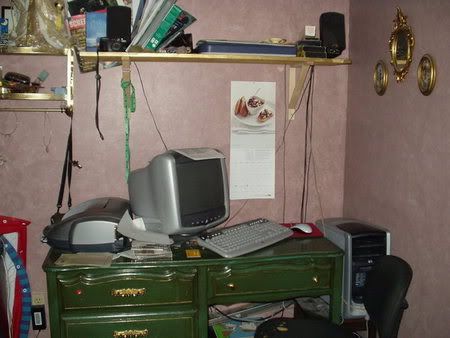 (shuddderr)
Here is what that corner looks like now.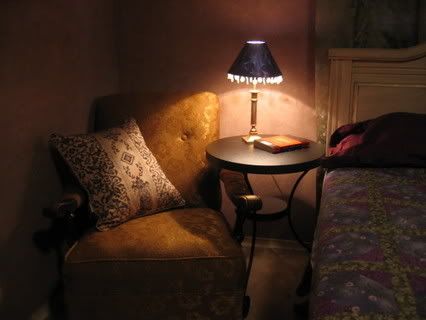 The desk is computer free and moved to the other wall.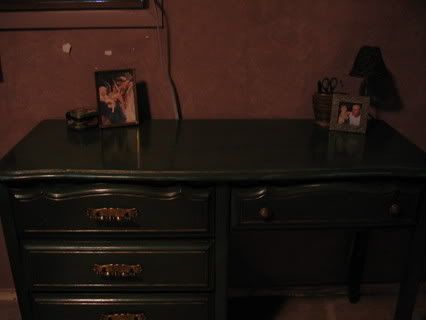 I gotta find something to put against the wall on the one side that is kinda peeling, but doesn't it look better?
Here is my dresser buh-fore:
And after: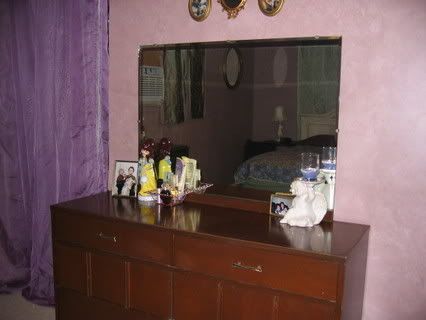 I found this little sweetheart for 7 bucks at Winners,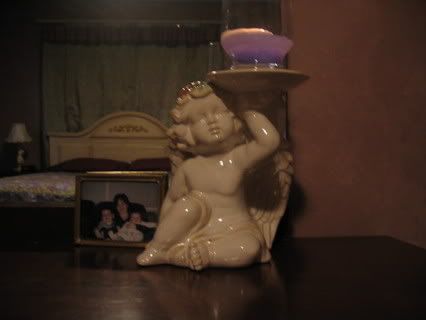 And here is the bed: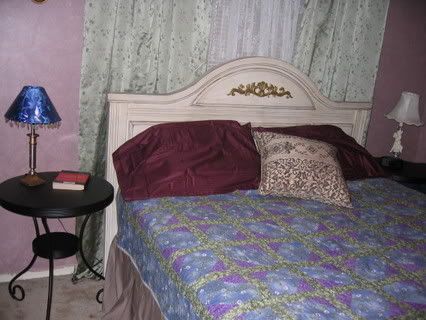 I did get some new big pillows for those pillowcases, so it looks even nicer now. And that's it! Whew! Now I gotta get the crap out of the hall that is gone from this room, like a huge mirror and a screen and a ton of books and papers. But really, when you can go into this room and shut the door behind you afterwards, clutter in the hallway is easier to deal with.
I don't have any time to write a mission statement now about how I promise to do my utmost bestest to keep this room orderly. But, you know.
ANd I know it is Anxiety day over at Kristine's blog but it took me longa time to upload all these pictures and blog. So maybe tomorra I can talk about my multitudinous mental problems.
For now, peace and serenity to all who have lingered here.
A.