Stuffed Portrait Day!
Today, class we have three stuff portraits to cover:
1. Favourite Framed Picture
2. Magazine Subscriptions
3. Household Pet Peeve
For numero uno I have trois. Because I don't subscribe to any mags, just get my morning paper. Wait! I subscribe to Chatelaine, which is a Canadian fashion/home magazine. Sorry, forgot. But as I have already uploaded pictures, I ain't about to go downstairs and take more. As it is now, there are four kids (neice Dayna staying over for the week) on my bed behind me, singing, "I LOVE rock n ROLL!"
And if I go away, they just might dismantle the joint. SO. First is a favourite framed picture. Of which I have three! And this is just a sampling! I lurve my pictures. That's why I framed them.
Here is the first.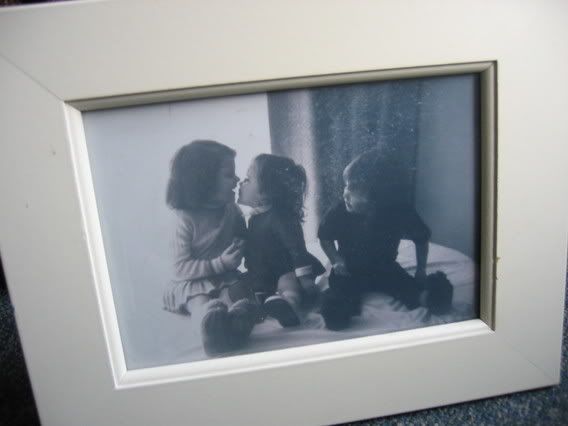 This is my sister Jen on the left, me in the middle, and my brother Charlie on the right. I love this photo. We are ages 1, 2, and 3, and we are sitting on the dining room table.
This is me and Sam at my wedding. Once in a blue moonage I actually like a picture of myself. And this is one of them.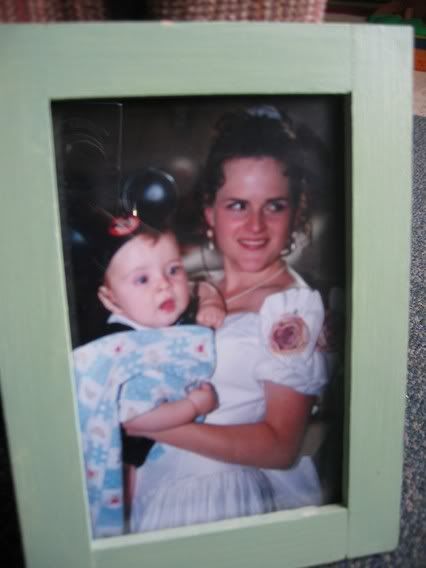 Lastly, a picture of my kids, all taken when each of them was about ten months old. I love to stare at this and find sameness in the little faces.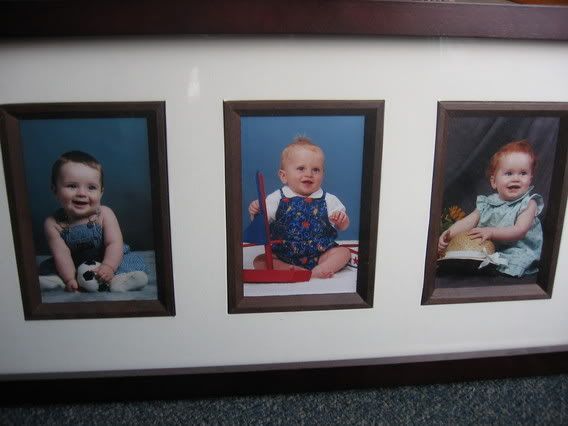 And of course, differences. It's kinda cool.
The third thing is a household pet peeve. Mine (among many) are tHE CRACKS. This house is CHOCK full of cracks. Which are not only visually unsightly but keep me awake at night wondering when the left side of this house is going to simply sink into the ground.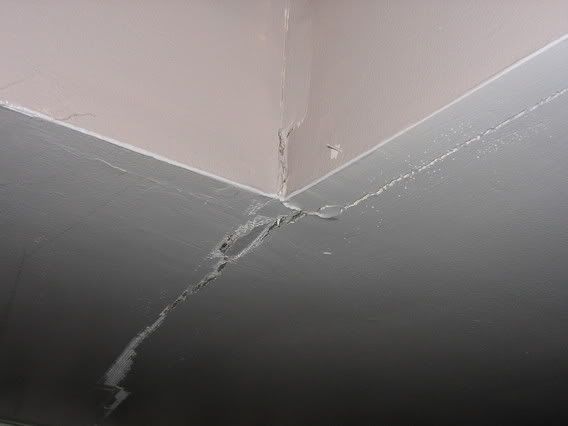 Okay, everyone has left my room, to wreak havoc on respctive corners. I hear the bathroom tap running, the toaster popping, and some strange thomping in the living room.
Bye!
A.