Finally I can tell you about this!
For almost two months we have been planning a big surprise party for my mom's 60th birthday! And because she reads my blog, I could write nothing about it! But it happened on Saturday! So now I can tell you!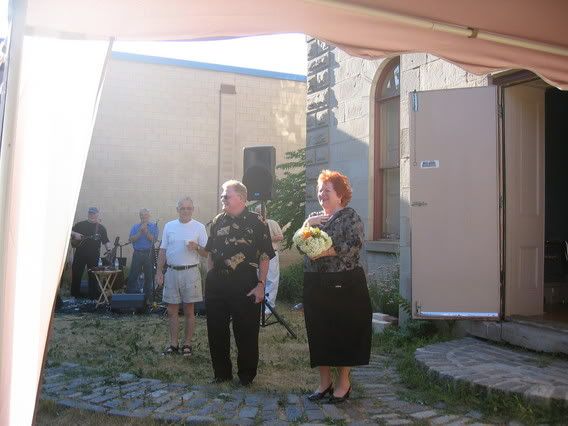 Alright, enough exclamationizing already. We had a big part-ay for Adrienne's 60th, rented a hall, got a band, invited a hundred people. It was GREAT! It really went well, lots of helping hands and careful planning meant that there were very few 'glitches'. My mom knew we were doing something, but she had no idea what. So she looked totally gorgeous when she walked into this funky old museum building and to the backyard where everyone was waiting for her, standing in the sun with smiles and good wishes!
It was a great night. I blogged before about my cousin's band, Red Hill Road. My mom just loves their stuff so we had them come and play.
Here is me and my sister Jen (left) and Siobbhan (right). Ladies lookin' good all cleaned up! Someone took one of the four of us kids, I must find out who so I can post it too. Then you can see how cute my big bro Charlie is.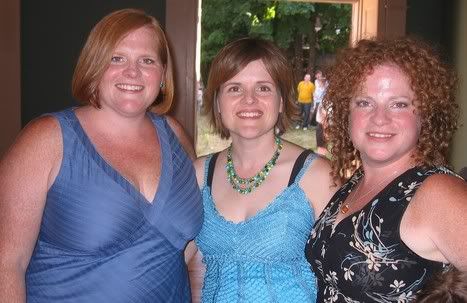 Here is a pic of some of us. Do notice the 'bar tent' on the left, carefully decorated with flower lights and paper lanterns. You just gotta have 'em.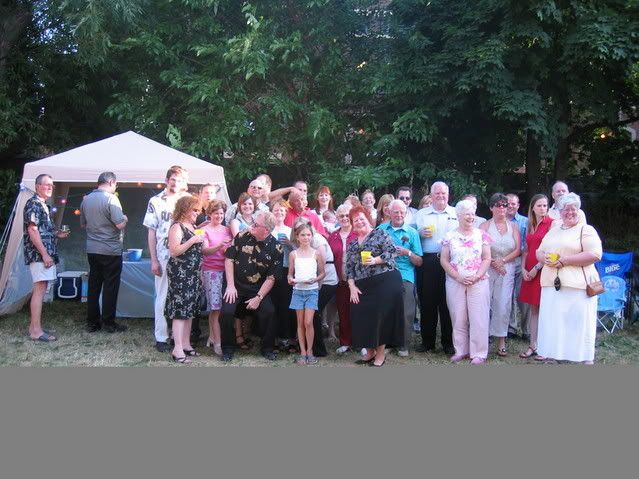 I didn't take enough pictures, but I am going to track down who's got more and do a nice album up for me ma. Happy 60th Mom! You are truly an awesome lady and it shows in how many people showed up to your party with eagerness to be there and wish you happy birthday. I mean, if you knew my ma. She is just about the nicest, funniest, prettiest, smartest, kindest, calmest, lovingest, most graceful person you could meet. I had damn tears in my eyes just waiting in front of the building for her and my dad to turn the corner, thinking about her.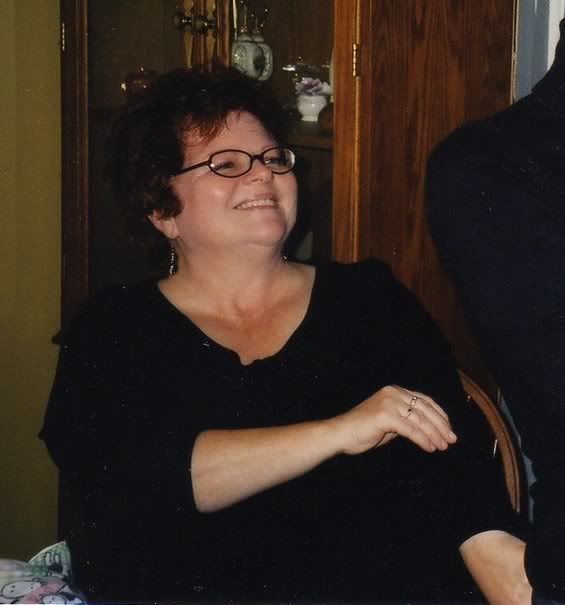 Love you, Mom.
A.