Before and After
Okay. Two years ago we went to a friend of Jay's from work's place. His name is Mike, and his lovely wife is Pat. They have a pool. The kids have a ball there. When we went, Lucy was just about three weeks old. We took a family picture (the only one we would take altogether for a year or so) sitting on Mike's deck.
We went there again on Sunday, and I thought it would be neat if we took the same picture. Cause I jus' loves me some photo comparisonizing.
So. Here is July 2003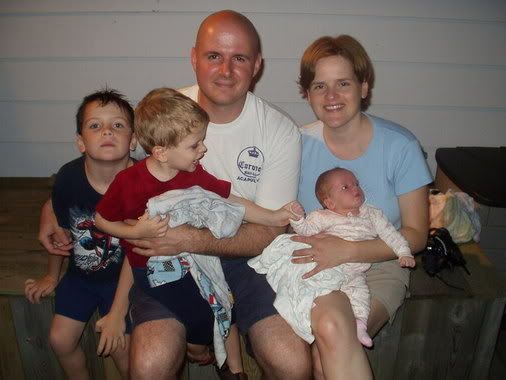 And here is July 2005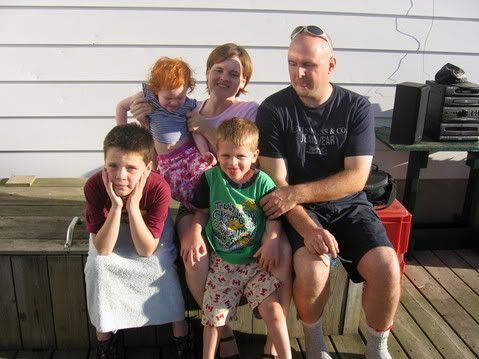 Lucy! Quel difference! She is totally lookin' for the boob in the first pic. In the second, she is looking to get the hell outta there and back to the pool.
One of the bummers is that in those two years between the photos I had about six different hairstyles, but managed to have almost the same haircut in the end. Wah.
What's with my hair, anyways. I think I have this fun modern haircut, SO 2005. And yet. Here is me at five years old.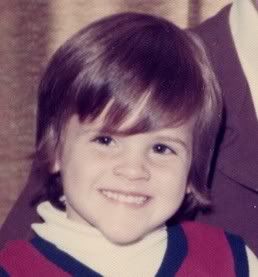 And thirty years later!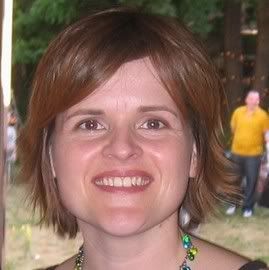 Um, same haircut, no? What the heck am I paying forty bucks for when my dad can just get the garden shears out like back in 1975 and do the same thing?
I know what youre thinking. Who's lookin at the hair when that pointy CHIN is in the picture. Yikes. I could cut carrots with that thing.
A.