A Room With A View
I was walking with my kids yesterday at our little local strip plaza. The name
strip
plaza, was so exactly on the money, walking behind these three amigos.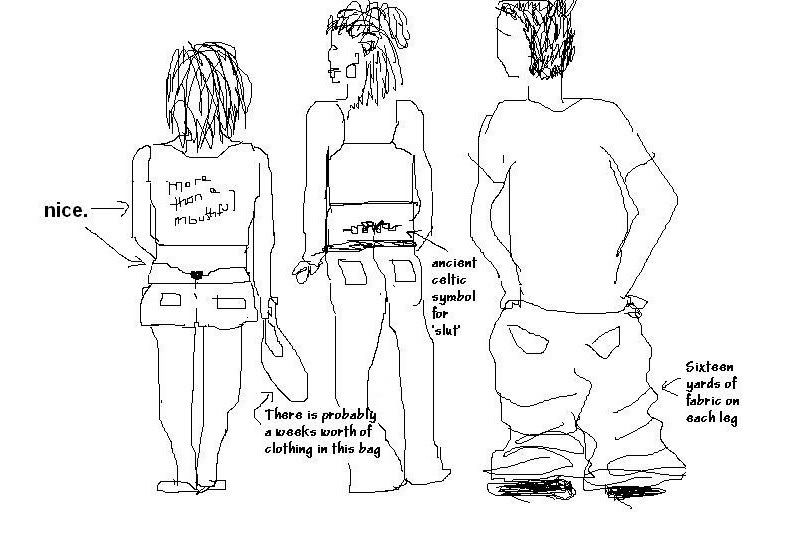 They looked to be late teens early 20's. At least, the girls did. They were probably fourteen. How do you explain the thong with the heart in the middle to your nine year old kid walking beside you?
You say, "Wow. Interesting outfits, eh buddy?"
And he laughs. "That guys pants keep falling down."
"Yeah. He probably can't work, he has a full time job keeping his pants up." I say.
Hey. It was a hot day. I'm not saying people shouldn't dress how they want. But when your shorts are like, maybe four inches long from the waist to the top half of your bum cheek, when you are wearing a top that says, "More Than a Mouthful", when you have to yank on your pants every ten seconds so they don't fall off your arse (and I am talking about the middle girl here, the guy had less than ten seconds between each hike),
You are just Asking To Be Stared At.
Wait. Maybe that was the point. It's the modern day version of that John Updike story, A&P.
Whatever. All I know is my kid practically had an anatomy lesson. At least the one that covers bum cracks.
A.