Enjoying my new camera very much....
Sam looking quite dignified performing an impromptu outdoor concert for my mom and dad.
This was Friday in my backyarday. I was babysitting little Eleni and Gabriel. Made a sheet tent for the kids to play under because the sun was evil that day.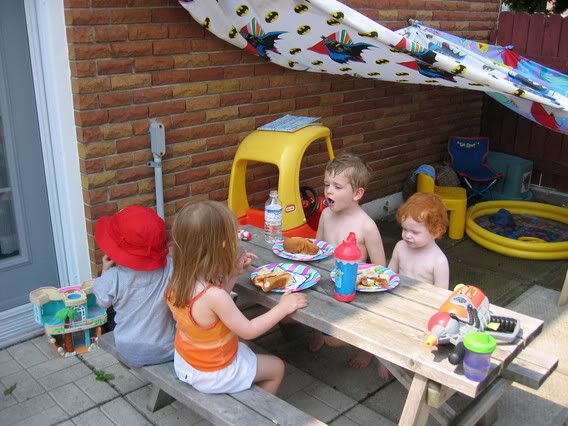 Friday was also Stuff Portrait day. But as I wrote below, I was too bloody hot to do anything, let alone stuff portraits. But this is something I want less of. It's clutter. It's my fridge.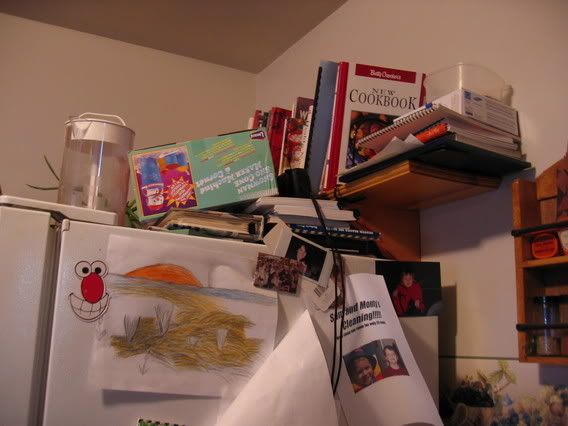 Now. That said, I love the picture of the beach that Sam did on there, and beside it you can see that one day he and monty decided to start a cleaning business and used Word to make a little sign. I don't want less of this stuff. But what's with the cookbooks, the sno-cone box? The Ziploc container, the papers sticking out? Blech. Somebody come over and save me from myself. Please.
I am happy with how this picture turned out.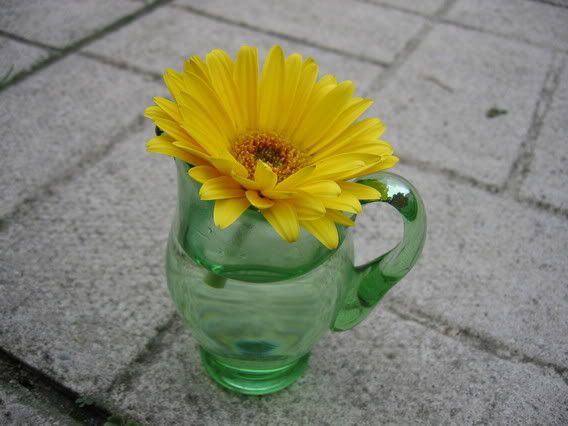 Not so happy when I was handed this flower by Monty. Not that I don't love getting flowers from little hands. But this was a Gerbera daisy that I bought at Home Depot and had planted in a pot. And then it promptly died. And I was sad. And then, out of the death stalks, this gorgeous thing comes up and says hi. So I was a little annoyed when Monty picked it and handed it to me. Don't worry. I didn't smack him or anything. I just said, "Oh Monty, that flower was planted, it's not for picking, buddy." And I put it in this little creamer. And I took a picture of it so I would remember how it bloomed in spite of the grim situation it was in. And then he picked it up and said, "This flowers gonna live, mommy."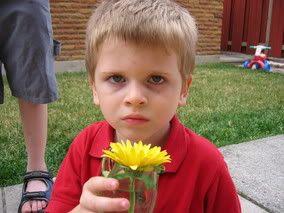 This is what he's going to look like when he brings flowers to his wife as an apology for something. And damn it, it'll work like a charm.
A.