Good class last night. We talked about the counterculture of early skateboarding. Here is a picture of Stacey Peralta, one of the kids on the Zephyr skateboarding team in 1975.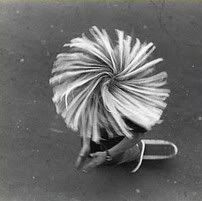 We watched "Dogtown and Z boys". What a neat documentary. Totally recommend it. Totally loved this kids hair.
Will write more later, gotta skate.
A.