It's Not Just that He Looks Like Me
Sam lost some of his violin music. Two pieces, to be concise. And he looked for them for about sixty seconds and of course didn't find them.
Instead of taking time to look further and probably finding them, he takes ten minutes to make a little sign. He comes down to the kitchen and thumbtacks it to the wall with a flourish and a little smile.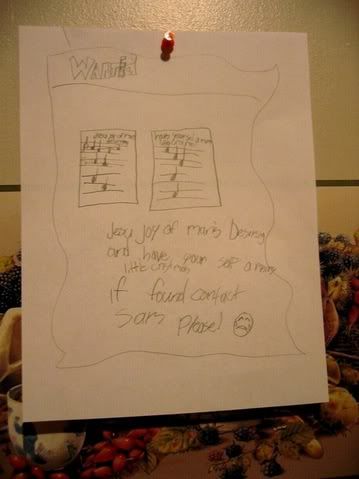 Oh, he is so my kid.