I Know It Could ALWAYS Be Worse. BUT.
After dinner I took M and L for a walky. Just another time-killer till bathtime/bedtime because He Who Works Too Late will not be home till probably nine for the FIFTH night in a row. And it was nice. See the nice lady in her clean dress and skin. So sweet.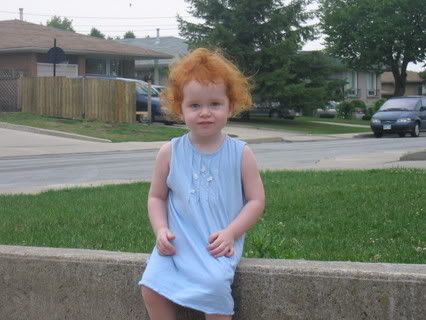 Really, so clean and charming. We had a nice time and then I got them home and in the bath. And out of the bath and into the jammers. And then I set them up to watch Bernstain Bears before bed. And went into the kitchen to clean up from breakfast, lunch and dinner (I am not a big maintainer of order during the day, more of an order avoider).
And then? Then SOMEONE who has red hair first spilled juice on her shirt, which I wiped off with a baby wipe and left on her. Which was a good thing. Because then she found herself a marker under the couch. And decided she might like to do her own little impersonation of Al Jolson. I did catch her before the transformation was complete.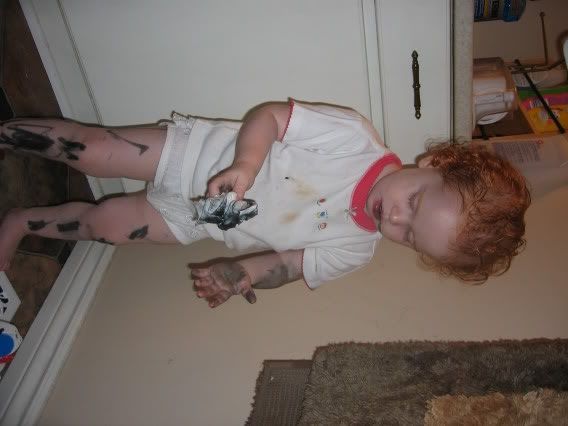 But, you know. Back to the bath. Here she is trying to clean herself up with one baby wipe. Ain't working.
It could have been a permanent marker. It could have been a pair of scissors. It coulda bin something sticky. It coulda bin laden.
Whatever. It was a pain in the arse. Now the kid is going to BED.
Toodles!
A.