The Cats Came Back
Hilo out there!
The Forderers have safely landed back home. VERY NICE WEEK! The cottage was in the middle of the woods, very quiet and relaxing.
There was moonlight on the water.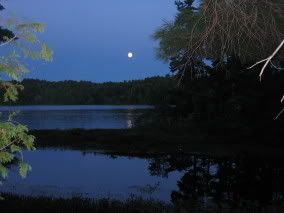 There were a thousand million little frogs that looked like they were hand painted. That my boys manhandled and chased and caught and kissed and wondered at.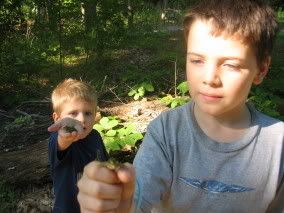 There were tons of deer.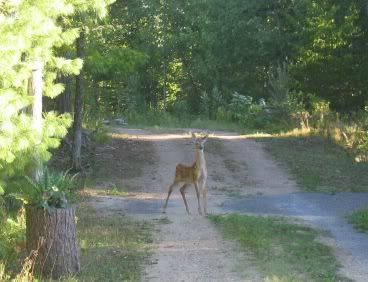 And walks with Grandma.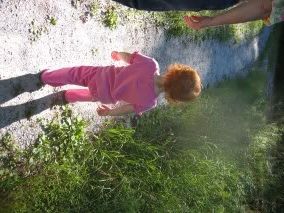 And nice little restaurants to have lunch at.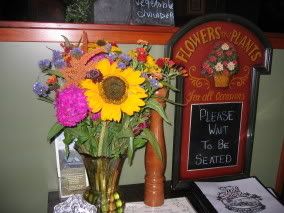 And there was fishing. Can ah get an AMEN to fishing?! You just know it's a good time for mama when Daddy just loves him some fishing with his boys. HOURS, my friends. Hours to chill wit Lucy
and hang with my momma, and to read and walk and go into town..... Beauty.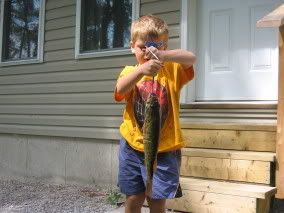 Jay got to read too, once. I took a picture so it would be a bigger memory for him, because it only lasted about forty five minutes.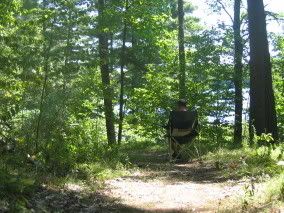 But he is a fisher, not a reader. So it's all good. We were on the drive home, and since it was a long drive, about four and a half hours, we decided to break it up. But going camping for a night, the way we like to go camping. At the Best Western Hotel. Hee hee.
So everyone got to have a swim and a lovely hot shower and I did all the stinky vacation laundry at the hotel so I didn't have to do it when I got home today. Again, Beauty.
Glad to be home, as always. I missed my madeover romantic bedroom! We hardly had a chance to get to know each other before I left.
One last picture, of my big boy who is almost ten, looking at a river that runs through Perth, Ontario.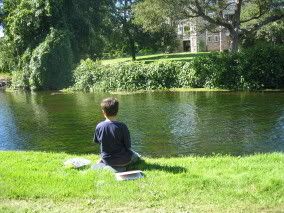 A.