Stuff Portrait Friday (after everyone has probably gone to bed.)
It's Canada Day here in um, Canada. So we were out to my parents for a barbecue most of the day. It was a great time, kids had a blast, and we enjoyed ourselves. Until my brother killed his knee playing basketball.
The boys (hah, not one of them under 35), were playing basketball, and my bro somehow went down on his bad knee and that was it. I don't know if it is broken or destroyed or what but they had to carry him to the car and take him to the hospital. He was gone for xrays when we dropped by there after. The knee is his bad knee, one that he has had surgery on a couple of times. Eeep. Poor Chas.
So! I did two of the three stuff portraits. Here are my keys.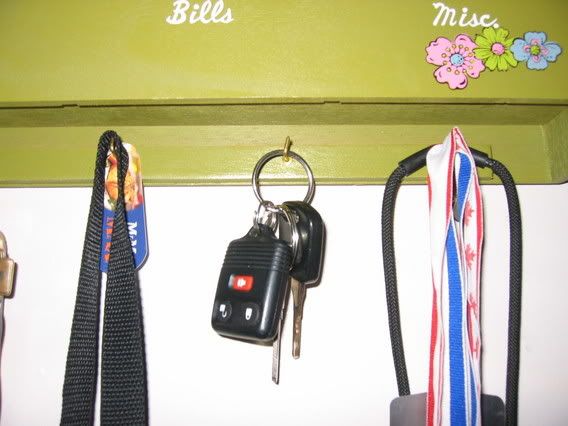 Nothing special. Don't even bother with keychain. Just car and front door. I do like my kitschy "memos/bills/misc" holder thingy with the hooks on it, though. Good for things like your kids karate medals when you don't really have a place for them but you have promised yourself you are not going to just let them become part of the flotsam and jetsam and eventually end up at the Goodwill because you are tired of picking them up off the floor.
Next is the view from my front door.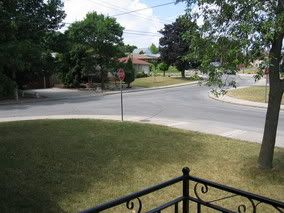 As you can see, we don't water our lawn much.
Tomorrow is Lucy's 2nd birthday. So two years ago tonight I had done this exact thing, had gone to my parents for a barbecue, come home, feeling like a baby beluga with the swollen ankles and the sharp pelvic floor pains and the blabbety blahs. So I walked for about forty five minutes, one hand under the huge belly so it wouldn't roll down the street in front of me.
Came home. Sat in chair. Fell asleep. POP! Water breaks.
This is Looch on her birthday last year.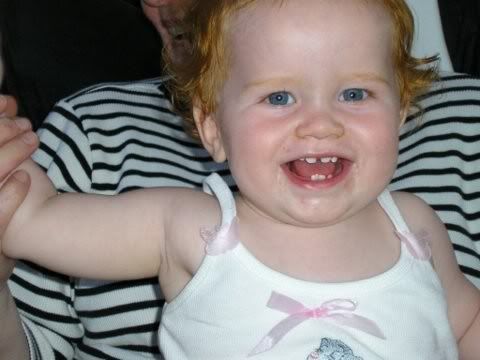 Tomorrow I will post a pic of her for the record. But for tonight. Even though mostly everyone's prolly gone to bed or out. I must post this one, because she just looks so grown up!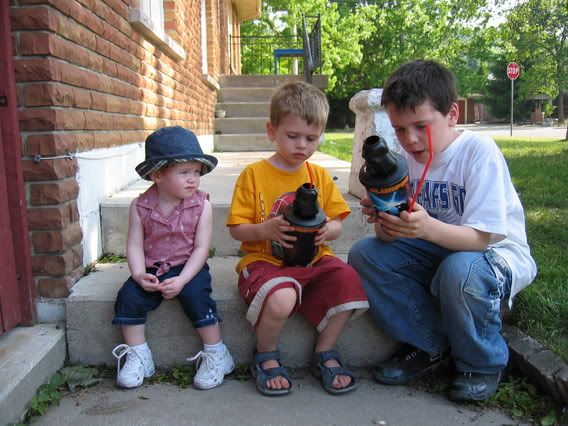 Told ya.
A.