Stuff Portrait Friday
! Come one, Come all!
First up is something borrowed and never returned. In my case, some
things.
Cause I be a bad returner. This is only about half of the books I have that do not belong to me.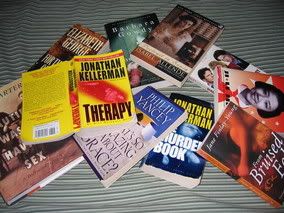 If anyone sees 'one of theirs' in this pic, let me know. I have had some of these so long I can't remember who belongs to them.
MOving On!
Unopened or unused gift. I know i have some of these, but for the sake of the children, I took a quick pic of this from hubby's dresser.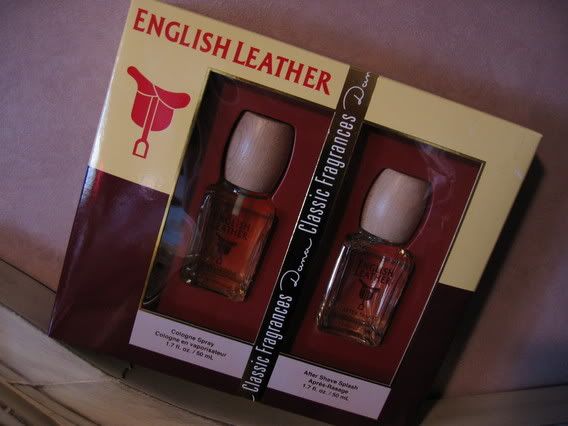 I mean, honestly. Who uses English Leather in 2005?
Next up is Your Perfume. This is not your perfume, it's mine. (and sort of Kristine's too i guess)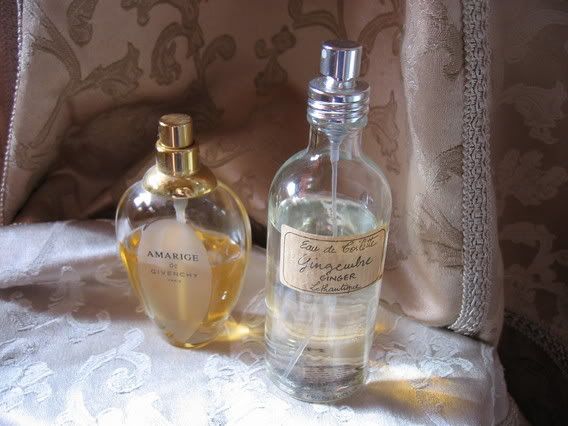 Amarige I wear when I go out. The Lothantique my mom got me for Christmas at a boutique on
Locke Street
and I do so like it. I have a thing for ginger.
Aright! Cheers! Happy Friday and all that!
A.