Some Things...
Started "A Million Little Pieces" yesterday. Totally on page 101. I tried to read it while cleaning the bathroom because I didn't want to put it down. I don't care about all the controversy surrounding it. I am, so to speak, hooked.
Gotta do a comedy gig on Saturday. Ten minute set. MUST decide what I am going to say. (Too bad it is after Christmas, eh.)
FRIDAY NIGHT. Jay and I are going to Buffalo, NY (It is only about fifty minute drive) to see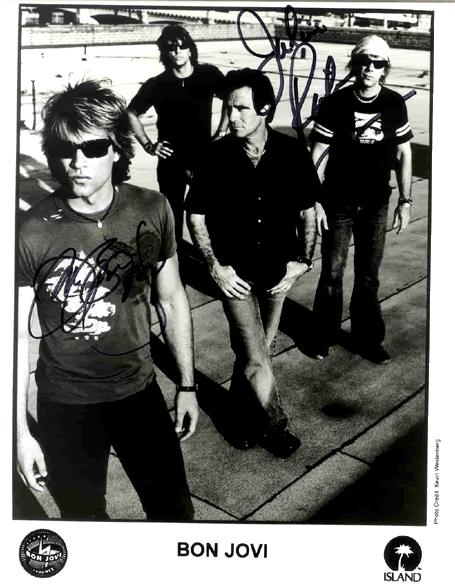 In concert! Wooo Hooo! We be Livin on a Prayer! We be Wanted Dead or Alive! Can't WAIT.
The course I wanted to take, "Cults in North America" is full. Rats. So I am taking "Women in US and Canada in the 20th Century" or something like that. It is available on Wed nights. That's all I know.
Tonight is swimming lessons for Monty and Open Gym night for Jay and Sam. Jay mentioned that I should do the gym night with him and Sam. Uh, no thanks. Basketball and indoor soccer and Nerf Floor Hockey? I so don't have the skillz OR the inclination OR the BRA for it. I will stick to my little Pilates DVD. After I finish this book, of course.
Ciao!
A.