Happy Birthday Gigi
Do you know my sister Jen?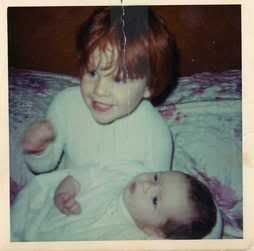 (
1970. jen, 2 years 4 months, and amy, 6 days old
)
If you know someone who makes you laugh within thirty seconds of a phone call, you do.
If you have someone in your life who listens to you carry on about any number of things with infinite patience, you do.
If you know a great, loving, excellent mom, you know my sister Jen in a way.
And if you have an older sister, close in age, who you would admire for every cool detail, from wit to great hair to the knick knacks on her dresser, you know her.
And you know Jen if you have someone who makes you feel better about things just by thinking about her.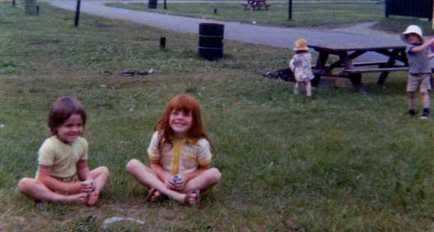 (1975. amy, jennifer, siobbhan and charlie)
Today is her birthday. She is 38. But to me, she will always be 7 and telling me the ways of the world in the back of the station wagon. 10 and sitting against the back of her bedroom door with me. 11 and getting us all to pose on the front lawn while she pretended to take pictures with her Brownie camera. 14 and beautiful in her grade eight grad dress and Princess Di haircut. 18 and sad but so brave. 24 and in love with Terry. 27 and welcoming me home with her big smile. 30 and dancing with Kathleen. 33 and living in The Annex in Toronto and confident and showing me all she had discovered. Almost 35 and becoming Abby's mom. 37 and becoming Renee's mom too.....
Happy Happy Birthday to my sister, Jen. If you know someone like her, you are almost as lucky as me.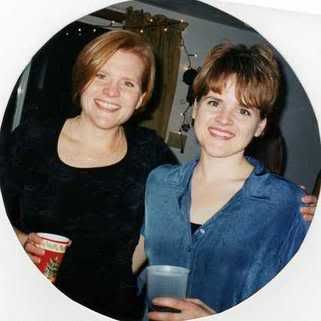 A.