Orange Pop Fish Lips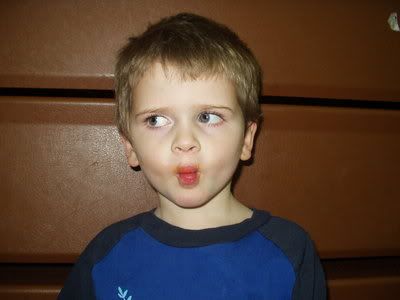 Monty at his cousin Sadie's 6th birthday party yesterday. Can't believe Sadie is 6 today. Seems not long ago at all when we were all passing around this little fawn-haired baby with her dad's eyes and her mom's nose. Now she is a long legged little lady with her Duff Stuff and her giggles.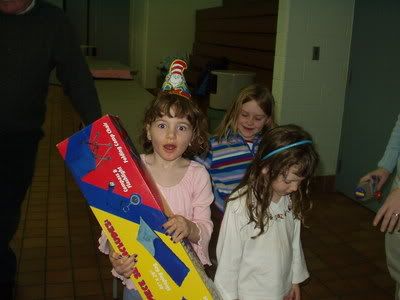 Happy Valentines Day, all.
A.