His milkshake is better than yowas.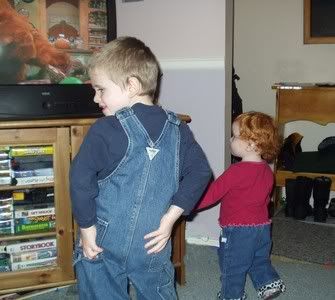 Monty and the Looch dancin to Bear in the Big Blue House.
It's a beautiful thing. I have noticed my last few posts are all about the kids and the cuteness. Must mean I HAVEN'T GOTTEN OUT MUCH LATELY.
Ah well. It's too cold out anyways.
A.