hey hey
You know how it is. It's summer. And the days are long. So you try to get out with the kids at some point. You feed them a few times a day. You hang load after load of laundry on the clothesline. You visit people. You go camping. You get groceries. You pay bills. You get new tires for your car. You relax.
But you don't really blog.
Summer's goin' good. It's busy, but not too busy. I can't BELIEVE I have a child going into GRADE SIX in the fall.
Lucy wants to be a pirate when she grows up. ain't she just a scoundrel?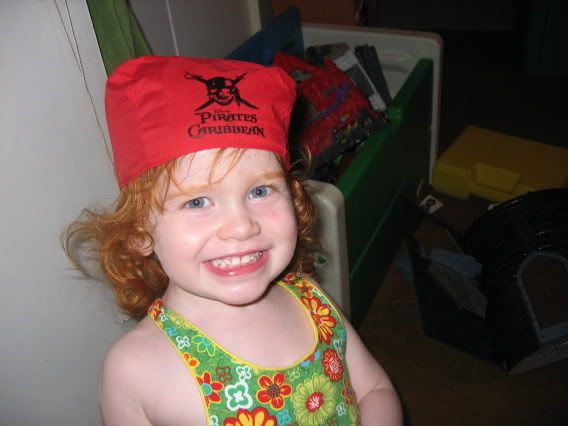 We are very much enjoying our trailer. Camping with trois enfants is alotta work, but we are getting the hang of it.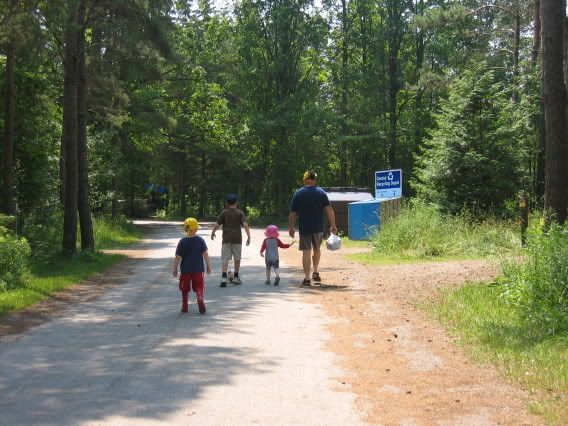 Something about this picture reminds me of Holly Hobbie.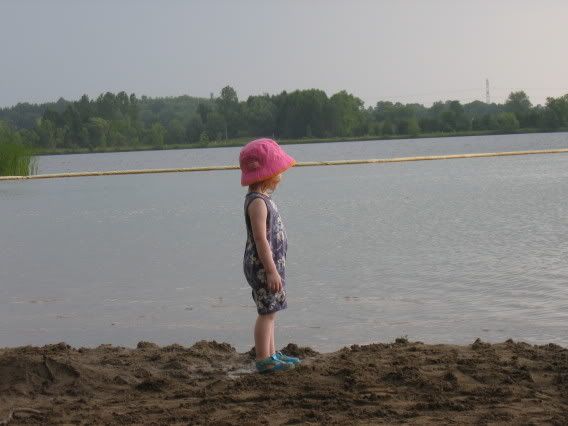 We (okay not ME, but Jay and a friend and a brother in law and a neighbor and Sam) put a new garage roof on.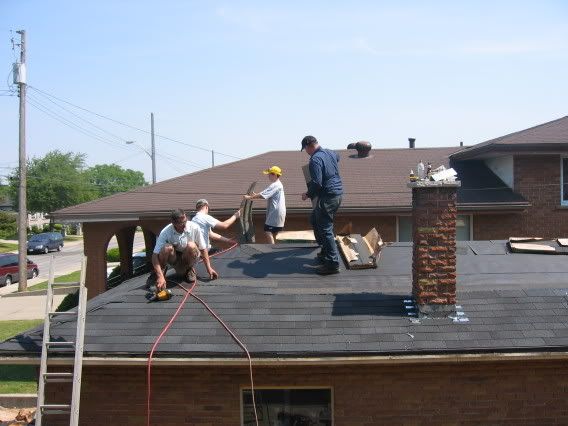 And Lucy had her third birthday! Woo hoo!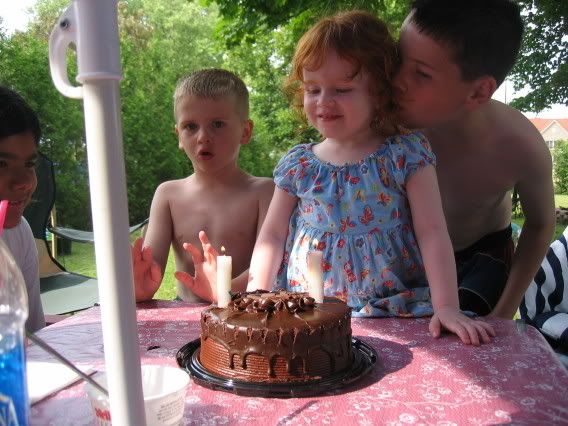 Yes that is only two candles on the cake. Two big ass dining room candles. Hey, you use what you have.
And now I must go! Happy friday to one and all!
A.