Picture Blog
FIRST, my sister had her baby! Little Jack Walton Mitchell was born May 31, 8lbs, 6 oz. He is utterly gorgeous and his mama did awesomely. Way to go, Sio! I need to get over there with me camera to take some pictures of him.
My new and improved gate should be ready this week. Kickass Welder Tony ended up putting one bar in between each of the other long bars.
So yay! And now for some pictures.
This is the wisteria in my friend Sandy's backyard. It's unbelievable. You can smell wisteria perfume long before you even see the tree. It looks like somebody is getting married.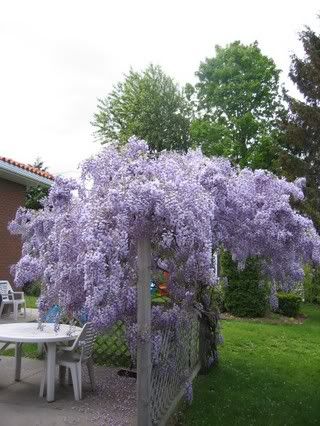 When you go underneath it and look up, you could just croak it's so pretty.
And you know how they say in real estate that location is everything?
Well, here is a mourning dove that hears
that
, man.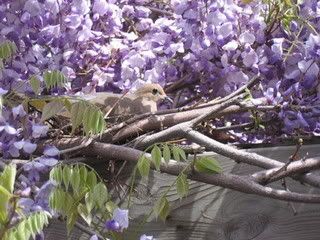 Okay I know! Enough of the wisteria already. But isn't it something?
Something else pretty, Lucy on a sunday morning.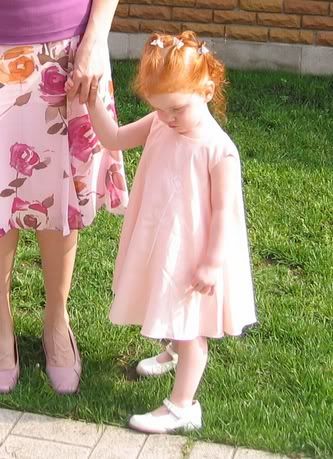 Geez, kid would it kill ya to give us a smile after spending all that time on your hairdo? And ack! What's with your mother's veiny feet?
Here is miss fancy enjoying some one on one with Bon Jovi. She even put on her good shoes for the show.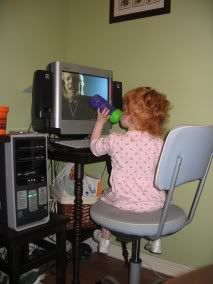 And I love this. Monty the eggbert, just keeping the neighborhood free of crime.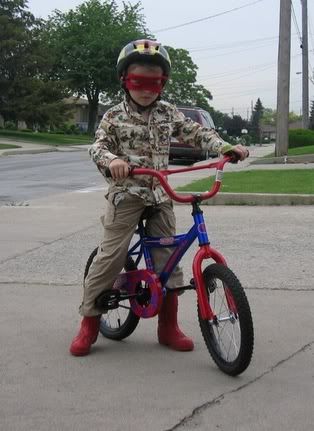 And, to be fair, something from my darling oldest child. Sly Cooper, as interpreted by Sam.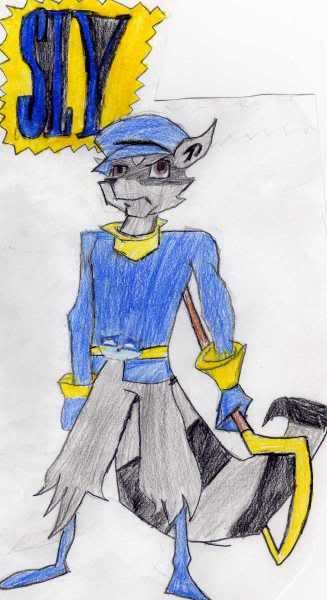 And that's all I got, folks! Enjoy your day! When did it get June already, somebody pray tell.
A,.