Monday March 6
Sooo, I have 1461 words written of my essay. I need 2000 minimum. If ANY OF YOU have any thoughts at all about the American Revolution and Republican Motherhood....
This was me yesterday, from 830 am to 7pm.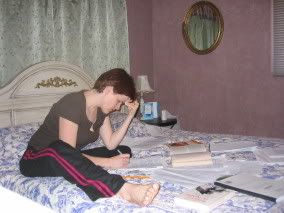 Saturday I worked on essay for about five hours. Then I went out for dinner!
This is me getting out for dinner.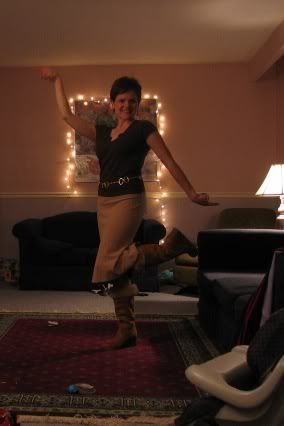 Notice that I am wearing the same shirt to go out for dinner that I wore yesterday. I wore it all weekend. I still have it on. It's very comfortable and goes with a skirt OR pajama bottoms.
I don't even know what I am writing. Brain exhaustion. I did also treat myself to the Oscars last night. Very fun.
And just for very fun, here is a picture of Luca in her new coat that I got on ebay.
And now I must go get a kid off to school. He doesn't want to go, says he has a stomachache. He is totally going. He can have a stomachache another day.
Toodles! Hope you all have a nice Monday!
A.